"Not only do I feel more secure after purchasing your "Content Cleaner", but I would like to further state I feel it is reasonably priced as well! Thank you so much for making this available"

Respectfully submitted, Cheryl Sanders., Texas

---
"I like the software. it really works. thank you all at Content purity "
George Wang, Charlotte, North Carolina
"Your product is the only online purchase I have made so far and it is comforting to know that I can rely on your help. Thanks again."

Larry Brown, Chicago, Illinois
"I have four boys who are in age range from 2-15 who all enjoy the computer, I feel much better about them having access to the Internet since I installed Content Cleaner. It is a great parental control tool."

- Sandy Duggan, mother, Alabama
"We were confident there is no pornography on our computer, and we were very shocked by what we found."
John & Debbie Stevenson, Parents, San Diego, California
"I visited a porn site by mistake and forgot about it. Later, I was told by a friend that the pictures still remained on my computer. I used your products and felt relieved that I was able to remove them quickly and easily."

Sarah Williamson, Houson, Texas





SALE PRICE: $19.99
(50% OFF)
REGULAR PRICE: $39.99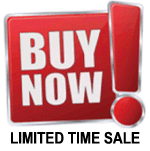 SALE PRICE: $19.99
(50% OFF)
REGULAR PRICE: $39.99